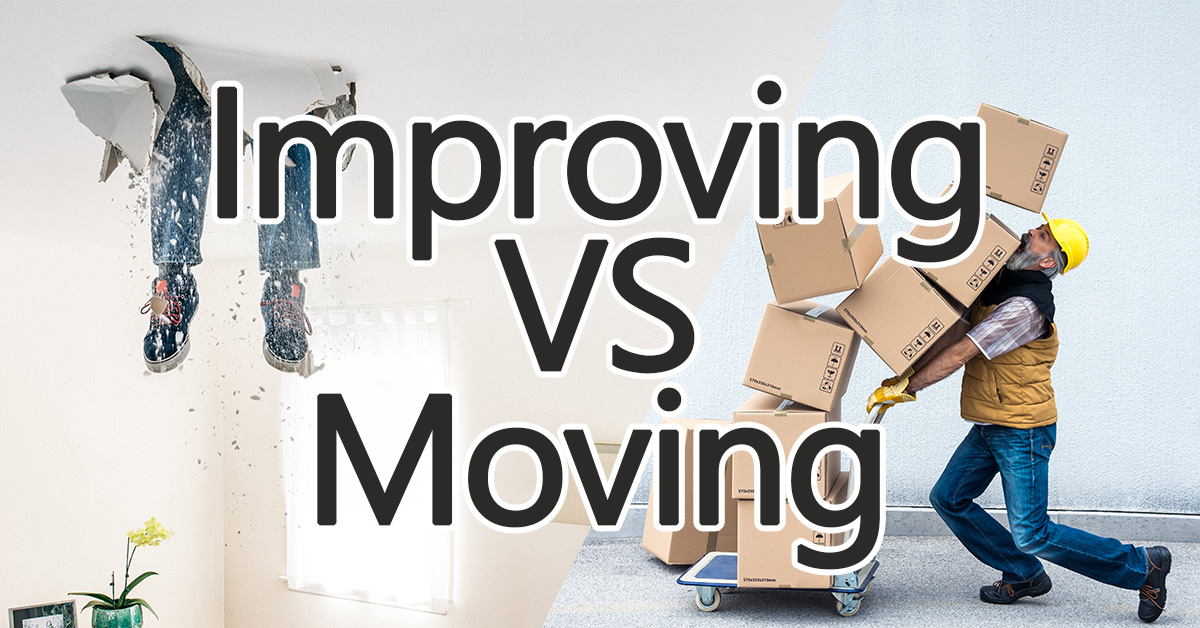 Improving VS Moving
Many homeowners make the decision to move without ever considering the option to improve their current property. It can be worthwhile to think outside the box when making such a decision. There are plenty of good reasons to stay in place and improve your current home to meet your present needs. Here are a few.
Nobody Likes to Move
Face it, moving is a hassle. Packing, moving, unpacking, and settling in is less than an enjoyable experience. Improving your home allows you to avoid the moving, the packing, unpacking, and all that comes with it.
It Can Be Less Expensive
Rapidly rising home prices can make moving an expensive option. Adding a room, converting a bedroom, or upgrading kitchens and baths may be significantly more cost-effective. Staying in place also saves you equity on real estate commissions.
You can Customize Improvements
Rather than buying an existing floor plan, you can create your own, customized for your current lifestyle. Want that chef's kitchen? A master suite? A sunroom and hot tub? Add it to your current home.
There Should be Fewer Surprises
Staying in place and improving a property will likely have fewer negative surprises like hidden problems or even problematic neighbors.
Improve Exterior Space
Don't forget about improving your outside space when making a home upgrade. You may consider a nice new privacy fence, lush landscaping and lighting, a patio, a multi-level deck, or even a pool. This can make your present home much more comfortable and enjoyable.
There are other options instead of moving. The answer may be in improving your current home. Use your imagination and consider what your current home could be.
If you are planning any significant improvements to your home, make sure you let your home insurance agent know. These improvements could impact your coverage. Contact one of our independent home insurance agents for a no-obligation review and price quote. We look forward to assisting you.