Things That Are Hard to Find at Hotels Anymore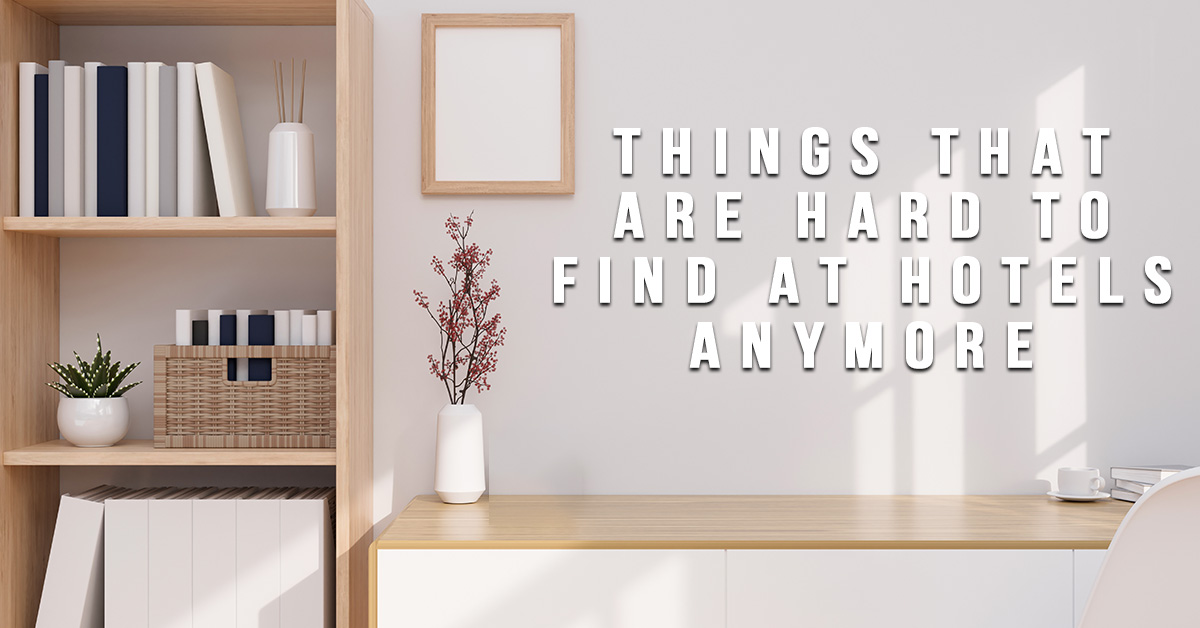 Things That Are Hard to Find at Hotels Anymore
Staying at hotels and motels has changed dramatically over the years. Inns along the road used to advertise "air conditioning," "Color TV," and "Free Local Phone Calls" as features. Those eventually changed to "Cable TV," "Room Service," and "Swimming Pools". Today, some items are becoming extinct, or at least, hard to find when staying on the road. Here are a few.
Mini-Bars
Mini-bars used to be a staple in hotel and motel rooms. They offered miniature bottles of liquor, beer, soda, snacks, and water at exorbitant prices, but still tempted everyone who stayed there. A $6 bottle of water or a Snickers bar? Yes, please, may I have another.
Room Service
Some higher-end hotels with on-site restaurants still offer the service, but it is becoming harder to find. For families, it is just too expensive, and pizza or a restaurant delivery service is a more affordable option.
Magic Fingers
Many hotels and motels used to offer "Magic Fingers" on their beds. These motorized devices would provide a vibrating massage while laying on a bed equipped with the feature. A quarter would provide several minutes of vibration. We couldn't make that up.
Free Postcards, Ashtrays, and Matchbooks
Well, the postcards and matchbooks were free. The branded ashtrays may have been just a bit sketchy to take following your stay. Today, you may be lucky to get a pen and a notepad and a small bottle of shampoo.
Mints on Pillows
Yes, there was a time when you would be greeted by mints, candies, or chocolates on the bed pillows when you entered a room. All things considered, this is probably okay.
Metal Mechanical Room Keys
It is far more likely to get a plastic key card or even a code on your smartphone than a traditional physical key. The bonus? Maybe a discount at a local pizza shop.
Staying on the road has changed, but it has always evolved. More people are choosing to stay at home exchanges or private home rentals. It still can be a fun adventure.
If you haven't compared your auto, home, life, or business insurance lately, you may find that things have changed. Prices have become more competitive, and you may be able to save money. Contact one of our independent insurance agents for an update today!