Home Insurance and Solar Power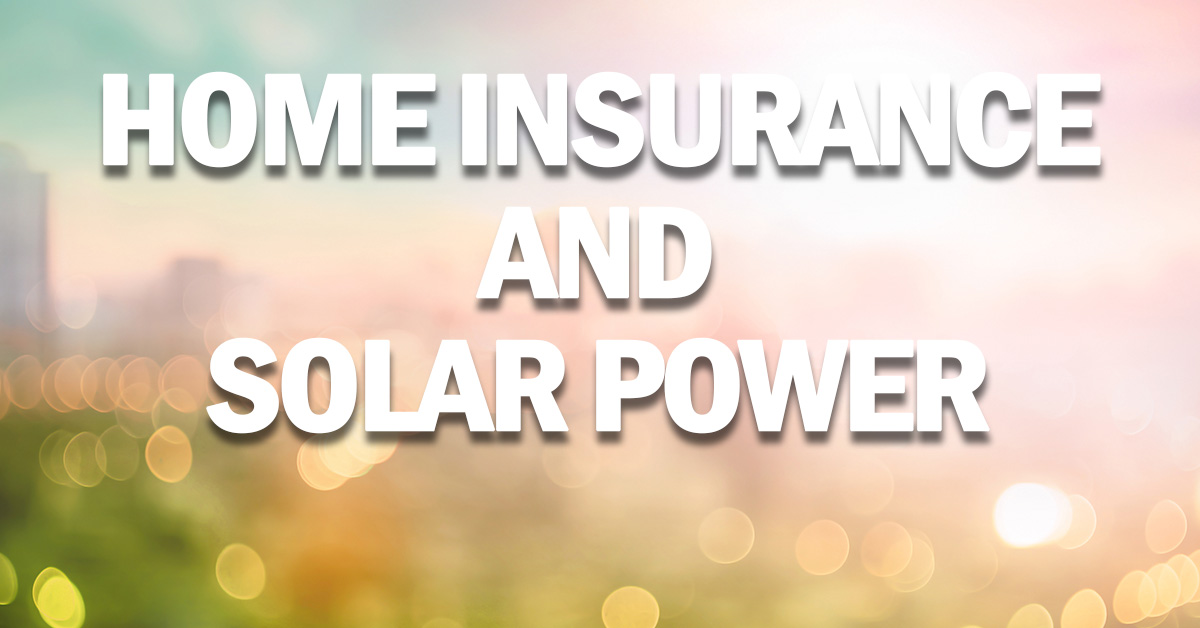 Home Insurance and Solar Power
At the end of 2020, it is estimated that 2.7 million homes had solar panels professionally installed. That number is expected to increase by about 32% annually. The reasons are easy to understand. Electric bills continue to soar with no signs of slowing. Solar equipment has not only become more reliable and durable but at the same time more affordable. In addition, homeowners are recognizing that homes with solar power are more valuable and easier to sell.
Have you thought about getting solar panels for your home? There's a lot to consider. Does your property get enough sunshine? If so, where should the panels be located? How large of a system will you need? Should you invest in battery storage? How long will it take to pay for your system? You may also have to decide if you will be purchasing your system or leasing it. This is particularly important when it comes to how those panels will be insured and whether they will be covered by your home insurance.
First, you should be aware that if you purchase your solar panels and system, they will most likely be covered for the same calamities as the rest of your property.
If you lease your panels or system, things can get a bit more complicated, because technically you don't own it. The solar company does. If you decide to insure leased panels yourself, the insurance company may limit your payout for any wind or storm damage.
It is important to note that whether you buy or lease a solar system, you contact your independent home insurance company to let them know of your plans. They can make sure your policy provides the protection you expect. In fact, whenever you make any significant improvement to your home, it can be important to connect with your home insurance agent. If you like, we can even provide a no-obligation quote. If you are joining the solar revolution, make sure your home insurance policy is keeping up. Contact us today.