Why Should You Visit Ohio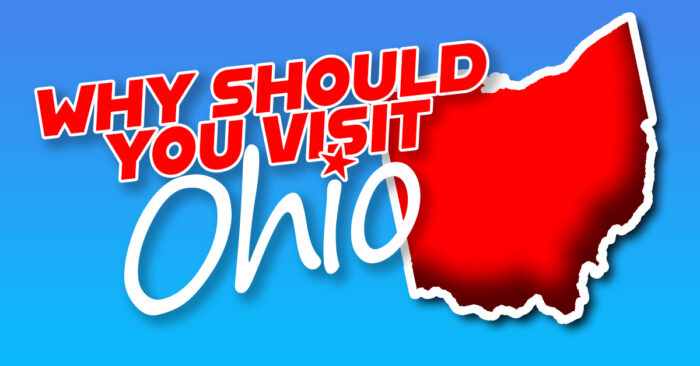 Why Should You Visit Ohio
When thinking "vacation" most people will think of places like Florida, the Great Smoky Mountains, Aspen or a cruise. There are some good reasons, however, to think out-of-the-box a bit. One state to consider visiting is the Buckeye State. Ohio is diverse in its geography and its attractions. From the North Coast along Lake Erie to the Ohio River along its southern border, there is something for everyone in Ohio.
The Pro Football Hall of Fame
Home of one of the original NFL teams, Canton, Ohio is home of the Pro Football Hall of Fame. Here you can see memorabilia and historic articles from throughout the history of the game. Learn about the legends of football and discover details about their accomplishments.
The Rock'N Roll Hall of Fame
The distinctive glass pyramid along the shores of Lake Erie in Cleveland was designed by I.M. Pei and serves as the home of the Rock'N Roll Hall of Fame. See clothing worn by the biggest stars of rock and roll and view some of the instruments they used. See concert footage, read handwritten lyric notes stroll through floors and floors of displays.
Professional Sports
Sure, there are the Browns, Bengals, Indians and Reds, but Ohio also is home to Major League Soccer, the NHL's Columbus Blue Jackets and minor league baseball teams with names like the Clippers, Rubber Ducks and Mud Hens.
Amusement Parks and Zoos
Cedar Point along Lake Erie in Sandusky Ohio is known for its number and size of its roller coasters but that is only the start. There's also Kings Island Amusement Park just north of Cincinnati and the state is filled with both indoor and outdoor water parks. There are world-class zoos in the state as well, including in Toledo, Columbus, Cleveland and Cincinnati.
Amazing Bike Trails
Ohio is crisscrossed with scenic and diverse bike trails suitable for the whole family. The state has been aggressive in its "Rails to Trails" programs making biking safe and enjoyable. Be sure to check out particularly beautiful trails around Mt. Vernon and Loveland, Ohio.
Flea Markets
If you enjoy shopping and bargains, you'll love some of the mega-flea markets in Ohio. Put on your walking shoes and head to Caesars Creek and Traders World north of Cincinnati or the largest indoor/outdoor flea market in the state at Hartville. There are also plenty of monthly and seasonal flea markets scheduled throughout the summer.
Casinos
While not exactly Las Vegas, you'll find casino gambling in the state's major cities like Columbus, Cleveland, Cincinnati and Toledo.
Ohio is an affordable place to visit and highways make the state easy to get around in. If you are considering someplace different for vacation, consider a visit to the Great State of Ohio.