The Power of Persistence and Health Insurance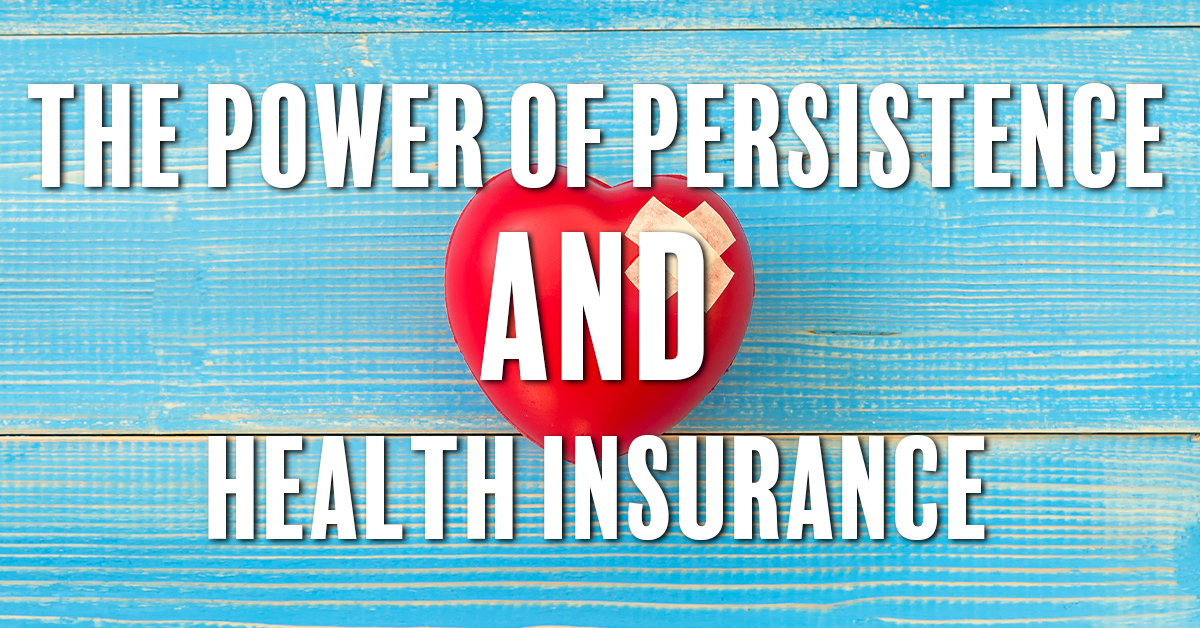 The Power of Persistence and Health Insurance
When securing health insurance, filing a claim, or following up on a claim, it is helpful to keep in mind one word: persistence.
Obviously, health insurance is critical in a time when healthcare costs are rising and more Americans than ever are taking prescription and over the counter drugs. But let's be honest. It's not always easy. Health insurance can be complex. This is why having the help of a real person can be so beneficial.
The application process alone can be challenging, sorting through a variety of options, coverages, deductibles, and premiums. Then there's the language used in health insurance policies. Even once you have coverage, perseverance will still pay off when filing a claim or following through on one you've already filed. Yes, when it comes to health insurance, persistence can be a virtue and we are here to help.
When you contact our independent insurance professionals, our experienced team can help make complex issues and language more understandable. It starts with your choice of plans. We will help you sort to the plans you qualify for and the benefits and drawbacks of each. We'll help you understand the risks and to secure coverage you can feel comfortable with. We are here to answer your questions and to help you get the the coverage you need and can afford.
Even after you have acquired your health insurance plan, we are still here to help. Have questions when filing a claim? We can help. Struggling through the claims process or are concerned about the level of coverage for a certain procedure? We can help explain.You will have us by your side.
There are complex reasons why health insurance can be difficult to understand. There are also reasons why it often appears to be expensive. We can help sort through the process and your choices. Be vigilant and be persistent. Contact us and get the health insurance coverage you deserve.