Why Everyone Should at Least Have a Small Life Insurance Policy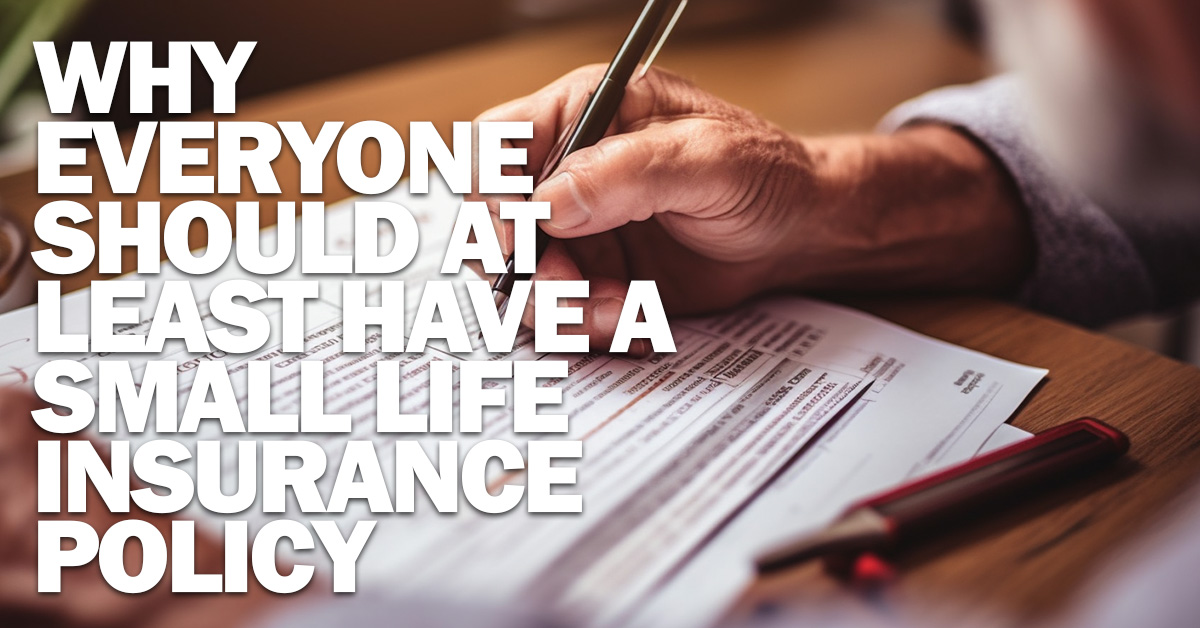 Why Everyone Should at Least Have a Small Life Insurance Policy
According to industry statistics, about half of Americans don't have any life insurance. Of those who do, the average life insurance policy is roughly $10,000. There is an increasing number of individuals who are securing large amounts of life insurance, often in excess of a million dollars.
How much insurance should you have? That can depend on your individual situation, your goals, and your resources. Few would argue, however, that everyone should at least have some life insurance. Why?
Even with the growing popularity of cremation, final arrangements can still cost several thousand dollars. At the very minimum, you will want to make sure these expenses are covered.
In addition, the assets of a deceased person may become inaccessible for a period following a death. Life insurance proceeds are frequently paid out quickly, usually within 30 days. This can often ease cash flow issues following a death.
One of the biggest reasons everyone should have at least minimal life insurance is the value of the peace of mind it can bring. The stress following a death can be significant under any circumstance. Life insurance may not relieve that stress, but at least it won't contribute to it.
We get many questions about how much life insurance a person should have or even if a person needs life insurance at all. The bottom line is that everyone can benefit from at least a small policy.
You may be surprised with just how affordable life insurance can be. If you consider term insurance, you may be able to secure more life insurance than you expect. Reach out to one of our independent life insurance agents today for a free, no-obligation quote. We can search our network of companies to find a price and policy that can work for you.
Remember, a life insurance policy may never be more affordable than it is today. Don't wait for a change in age, health, or even employment to make rates more expensive. We look forward to assisting you.