Hot Rods to Tuners: Car Modifications Through the Years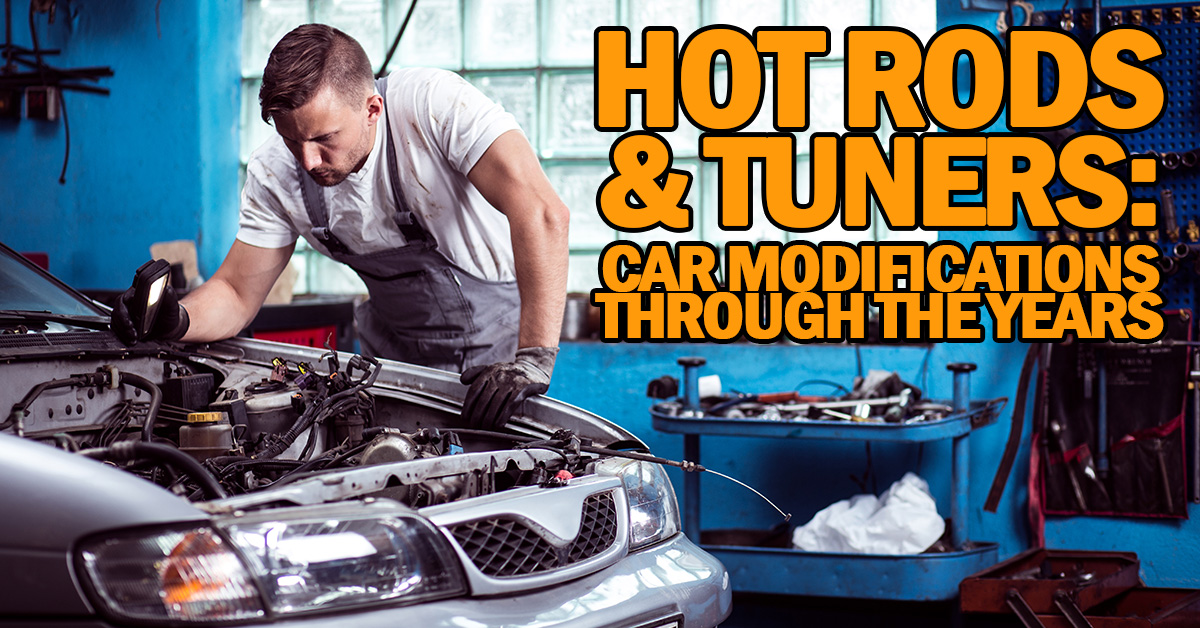 Hot Rods to Tuners: Car Modifications Through the Years
It seems every generation has had their fascination with getting more out of their vehicles. The forties and fifties gave us hot rods, which gave way to the two-seater sports cars of the fifties and early sixties. Low-riders, spinners, and over-sized tires were all common features of muscle cars in the 1960s and 1970s. Today, "tuners" are popular among the younger generation. Although definitions vary, tuner cars are generally defined as a car that has many modified parts to improve speed and performance. Tuner cars often have a certain sound to them that is generated by these modifications. Many tuner cars are also modified visually and include upgraded sound and lighting.
In Pixar's "Cars", Tuner cars by the names of Boost, Snot Rod, Wingo, and DJ catch up to Lightning McQueen's car hauler Mack, luring him to nod off. Tuner cars also play a significant role in the Fast and Furious movies and video games. You likely hear them in your own neighborhood when traveling in small groups on area roadways.
Popular cars for tuning include Mazda's, Hondas, Subaru's, Toyotas, Mitsubishis, and VW's. They tend to be smaller cars with a low profile and are often black or darker colors.
It is interesting to note that car enthusiasts are still largely male, with 66% estimated to be men. Young women between 18 and 24 years of age, however, are a growing demographic in the tuner and car enthusiast world.
One of the unfortunate effects of the popularity of modified cars is the increase in street racing. From the hot rods of the fifties to the tuners of today, street racing has always been a problem for law enforcement as young people look to show off the efforts put into these cars.
It is important to note that if you own a vehicle that has been significantly changed through an engine swap or other upgrades, your independent insurance agent should be notified. It is also important to note that street racing is a serious violation that will likely impact your car insurance rates and perhaps your ability to secure car insurance.
If you have questions about how modifications can impact car insurance, contact us. We look forward to assisting you.