Do I Need a "Human" Insurance Agent?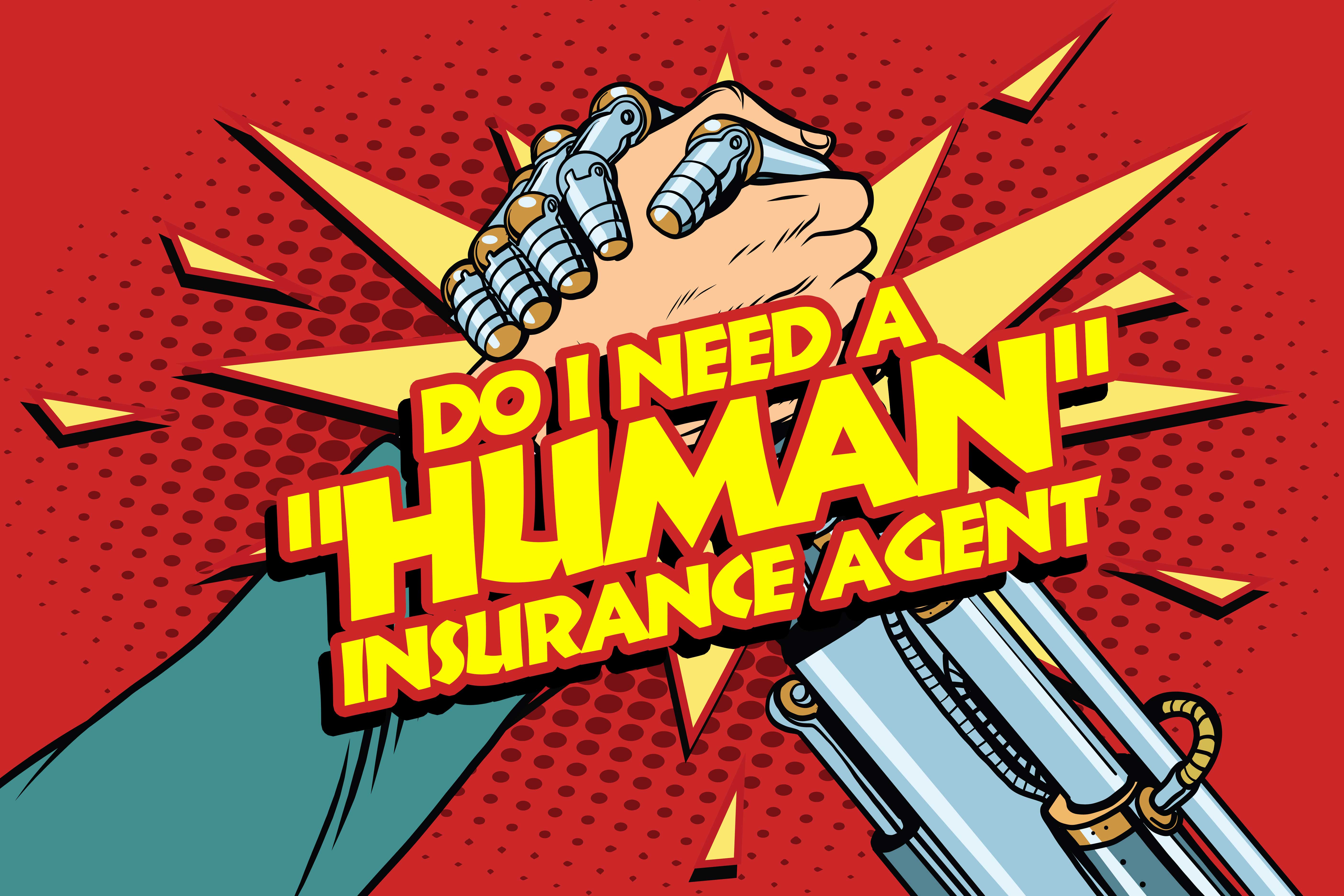 Do I Need a "Human" Insurance Agent?
You can get just about anything online. You can buy a car, get a loan or order lunch. You can get a ride to the airport, order groceries and even "see" a doctor. You can also buy insurance online. So, the question is, do you need a human insurance agent? The short answer is technically, no, you do not need a human insurance agent. You can fill out an online form, submit a payment and get a policy issued. The real question is should you have a human insurance agent? That answer is yes.
First of all, discussing your insurance needs with a human can increase your understanding of your risks. An agent can review your life situation and consider your entire budget and financial goals in putting together a loss prevention plan. You can learn more from a licensed insurance agent as opposed to filling out an online form. But the benefits of having a human insurance agent are just beginning at your initial purchase.
An agent can help you through the various phases of life. They are there as you get older and rates and life circumstances change. They are available when you get married, purchase a house and have children. Now, to be fair, it may not always be the same person who serves as your agent but there's something comforting about knowing you can contact a real human when changes are occurring in your life.
Perhaps the biggest value a human agent brings to your insurance experience is when you have a claim or encounter questions. Our independent agent will serve as your ambassador and liaison between you and your insurance company. This helps ensure the claims process goes as smoothly as possible.
So, do you NEED a human insurance agent? Quite frankly, you probably can get by without one. But why would you? Our independent insurance agents provide you with full service while working on your behalf to seek out the best coverage at the lowest rates. Since they are independent agents, they can work with a variety of insurance companies. They are not obligated to just one.
Get more for your money with a real-life independent insurance agent. We invite you to contact us to discuss your insurance needs.