Buying a Home Only Based on Homeowners' Insurance Rates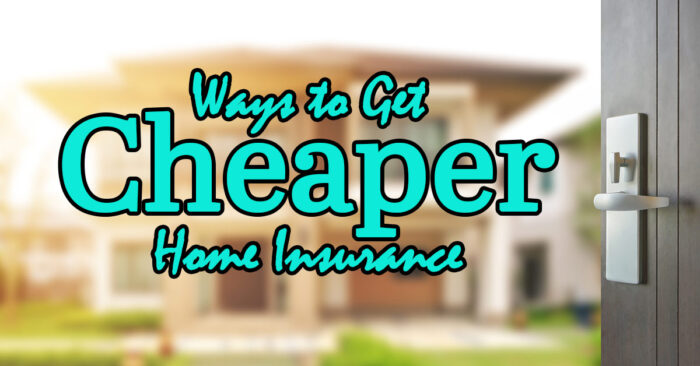 Buying a Home Only Based on Homeowners' Insurance Rates
Insurance rates certainly impact your consumer decisions to some degree. You may not buy a sports car, for example, due to high auto insurance rates. You can only buy as much life insurance as you can afford. Even businesses must make an assessment on how much risk they can absorb vs the cost of business insurance.
Homeowners' insurance, however, is usually based more on need or what your mortgage company requires you to carry than cost. But what if cost of homeowners' insurance was the ONLY factor you considered when purchasing your next home? It would impact your choices in a home in some interesting ways.
You Would Probably Buy New
Generally speaking, homeowners insurance will be less expensive on a new home of similar value to an older home. Why? Because a new home is built to todays standards and codes. This means electrical wiring, plumbing, roofing and other aspects are less prone to failure. There are safety features built into new homes that may not be present in older construction. Better built, safer homes will translate to lower homeowners' insurance premiums.
Location
Virtually every area of the country has its own risks, but living on the banks of a river or cliff can offer more challenges, and higher homeowners insurance rates. On the other hand, purchasing a home in a newer neighborhood, close to a fire department and fire hydrants can save you on your home's insurance.
Safety and Security Features
There may be discounts to be had if your home is loaded with safety and security features like cameras, alarms, double strength windows, steel doors with dead bolt locks and more. A monitored security system can save you as well. If you are looking for lower homeowners' insurance premiums, buy a secure home.
Avoid "Attractive Nuisances"
Sorry, but if you are looking to buy a home based on the least expensive homeowners' insurance rates you'll have to say goodbye to that pool. A pool, trampoline, playground equipment and similar items are considered attractive nuisances and will bump up your homeowners' insurance premiums.
Now, of course, no one is going to make a home purchase decision solely based on homeowners' insurance premiums, but we all want to save money. That's why you should contact one of our independent insurance agents when pricing homeowners' insurance. They will compare the coverage and pricing from multiple companies, giving you the freedom to choose. Contact us today for your no-obligation quote.